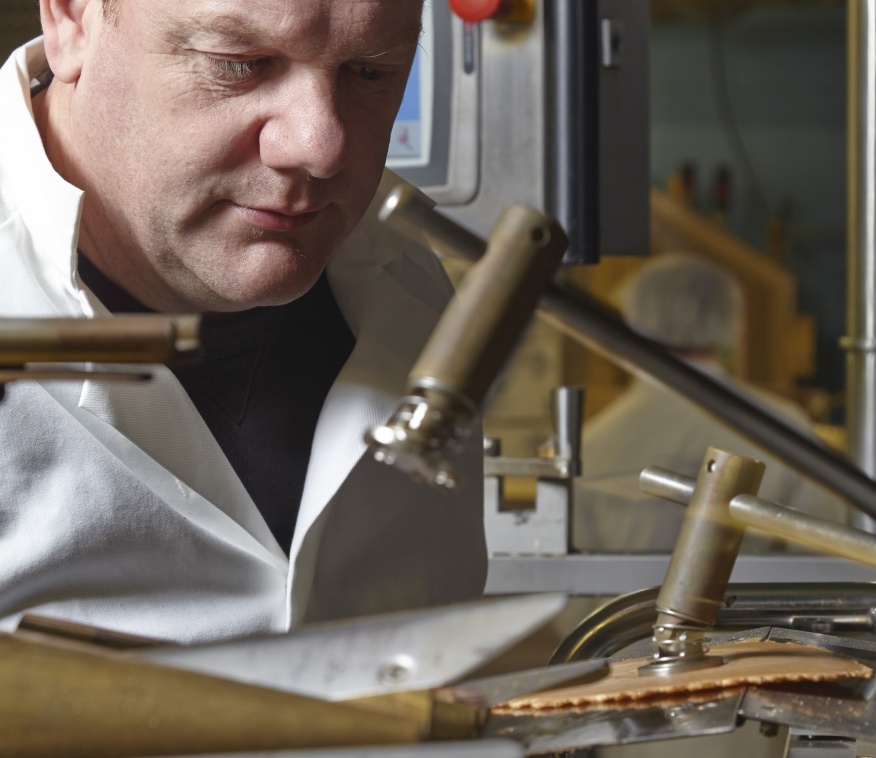 The last 18 months have seen periods of great extremes for our bakery for cones and personalised wafer discs. It was a sad time during the first lockdown when our ovens were silent and lay idle for several weeks. Now in contrast they are working flat out and so are our factory staff. We have been running double shifts since February and in recent months our ovens have been operating at weekends too. UK demand for wafer, sugar and waffle cones, made on UK soil, has never been higher. We are grateful to our customers for their patience at this time as we are sending out some part orders to ensure that everyone gets some of their orders sooner rather than later.

Raw ingredients under pressure
The pressure on production has been even greater due to a few issues with the supply of some of the raw ingredients which we use to make our cones. In fact we paid more for one batch of sugar to enable us to keep the cones flowing off our ovens without a break in production. We are now stocked up on cone and wafer disc making ingredients and it is full steam ahead with our ovens all busily baking. Our increased buying capacity as we grow means that supply issues like this are unlikely to cause us a problem going forwards.
Personalised Wafer Discs
The demand for personalised wafer discs has been unprecedented this season. We believe it is the result of many customers transferring their business to a UK made personalised wafer disc instead of waiting for stock to come in from the continent. Our stock of 2 million that we produced earlier in the year would normally have lasted the entire season. Our factory is busy baking personalised wafer discs again now as we type, so if you are awaiting an order it should be on its way to you in the next week, or so.
UK made ice cream cones
As consumers become more discerning we have all seen the trend towards waffle cones over the last 30 years. It seems this has been speeded up as a result of repeated lockdowns. This year the British public are feeling the need to treat themselves more than ever. Our Smoothy® waffle cones have never been more popular although interestingly we have also seen a surge of orders for the Sonny® wafer cone as well. In fact demand has risen across all types of our UK made ice cream cones with increased orders for sugar cones too. If you are unsure which type or size of cone or how many variations you should be offering to serve your ice cream or gelato then speak to your Business Relationship Manager.
If you have any questions about an order then call Customer Service on 0161 789 4485, for other enquiries you can also contact us.