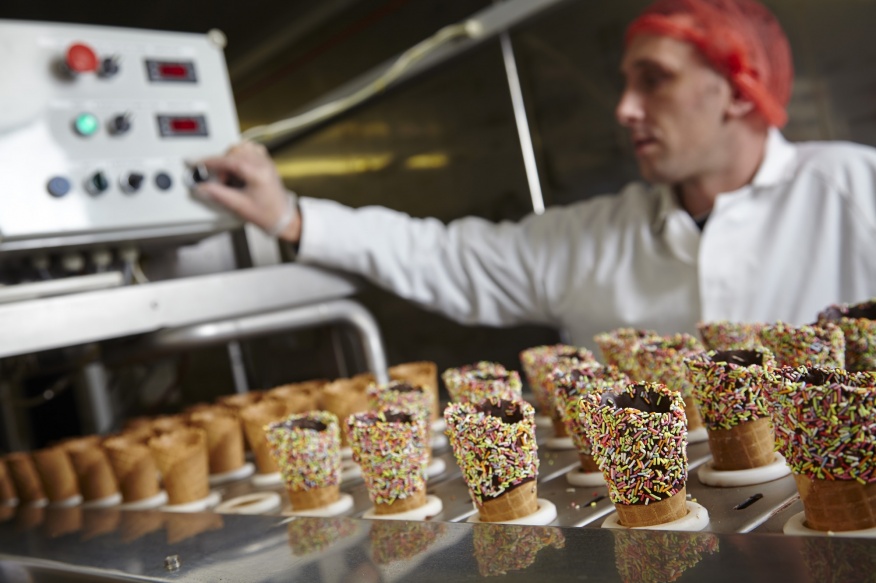 Currently, ensuring sustainability is one of the most significant goals for businesses worldwide and Antonelli is no different.
For many years now we have been identifying ways in which our operations and products can adapt to become more environmentally friendly and we are extremely proud at our results so far (with over a century in the business it's not hard to imagine just how far we've come).
But what Antonelli products exactly have we adapted to ensure we do our part to tackle climate change? We take a look below…
Compostable PLA bags
There was a time when our cones were packed in tins (way back in 1912), and I'm sure we all remember when cones and wafers were packed in a box lined with a plastic bag. Now, having conducted quality trials in the past two years and as we reach the end of stock, Antonelli's latest environmental endeavour is compostable PLA bags, coming to you very soon!
Greenline Biodegradable Spoons
With over 100 million plastic ice cream spoons thrown away in the UK each year it is clear that the ice cream industry must do more. We introduced our Greenline spoon (the UK's first widely available biodegradable single use spoon) earlier this year. Find out more here.
Compostable tubs
Adding to our Greenline range, we provide clients with compostable tubs in a variety of sizes. Of course, for those customers that want their ice cream in a tub there is always the Antonelli boats on offer for an edible alternative.
Refillable lush toppings
Many customers are huge fans of our newly introduced lush toppings in bottles, but did you know that they're easily refillable? This obviously reduces the amount of packaging required for our products but also, by encouraging shipping in bulk buckets, we are able to reduce delivery carbon emissions, thereby reducing our impact on the environment yet again!
Recycled pallets and pallet wrap
It's not just our ingredients and containers that we are committed to making more environmentally friendly, we have been using recycled pallets and pallet wrap that are made up of 50% recycled material for quite some time.
Sustainability into the future
Our work isn't done yet! With such a wide product range, we are continually working on new and innovative ways to become more sustainable. Our mission is in finding an effective alternative to plastic bottom box tape. Apart from a few decorated cone products, we have been using paper box top tape for quite some time, unfortunately this is not a practical solution for the bottom.
We are welcoming any ideas that provide a reasonable alternative to this, not to mention any ideas across our entire product range! Please send any ideas to info@antonelli.co.uk.