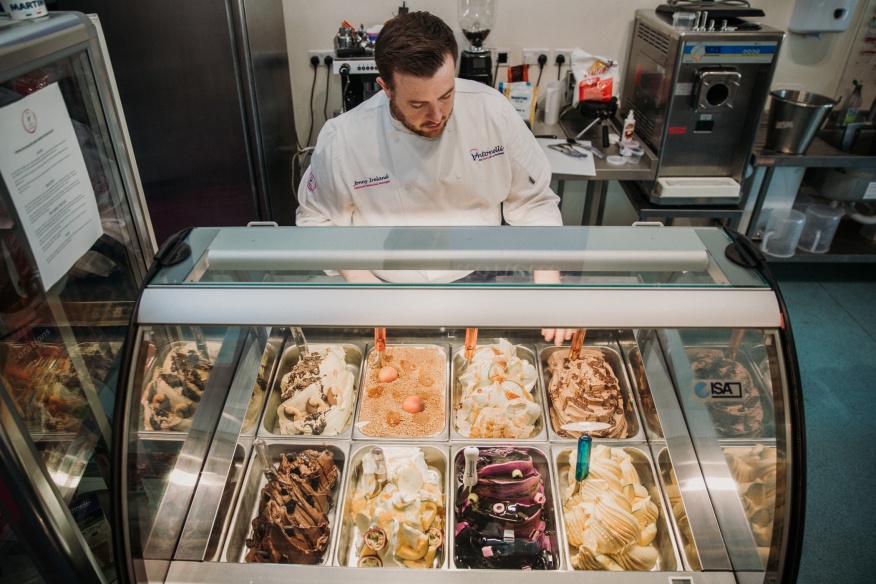 Now as we all know, summer 2023 left much to be desired in terms of sunny weather. Naturally this impacted the sale of ice cream, and therefore our parlours' performance may have been lower than previous years as a result. And as we wave goodbye to the (slightly) warmer months and head on into the winter period and Christmas, it's easy to presume that the ice cream season is over.
However, whilst we all know that ice cream is not necessarily synonymous with the winter months, we can all agree that it is a tasty treat that is enjoyed year-round; therefore, to make up for what may have been a lacklustre summer, let's focus our energy on making winter 2023-24 the winter of high ice cream sales.
But how can we achieve this? Below we take a look at just some of the ways you can adapt your parlour to the winter months…
Winter warmers
Whilst we associate the fruitier, more refreshing ice cream flavours in the summer months, in winter we like to see those 'warmer' flavours being introduced. Spices such as ginger and cinnamon make a truly delicious addition to a recipe. If you'd like some recipe inspiration for these winter warmers, speak to our team!
Embrace the season
Of course, the autumn and winter months come jam-packed with events and holidays, ideal for incorporating limited edition flavours into your cabinet. Some of you may have already gained inspiration from our very own Halloween flavours (Orange You Scared Yet is one of our favourites), but there are many more festivities in the calendar to utilise in your flavours. Christmas of course is one of the more obvious seasons that you can truly embrace and have some fun with flavours. Take a look at Jonny's latest article for the ICA for some of the top trending flavours this festive season here.
Use your 'quieter' time wisely
If you do find yourself quieter this winter, don't waste this invaluable time. Use it instead to invest in forward planning, outline your flavours for the new year, create a marketing plan for 2024 and even invest in further training to ensure you are top of the game come the New Year.
The Antonelli Academy has many exciting things on the horizon for our clients, so why not get yourself booked on? Take a look at our available courses here, or contact the team to discuss your training requirements.