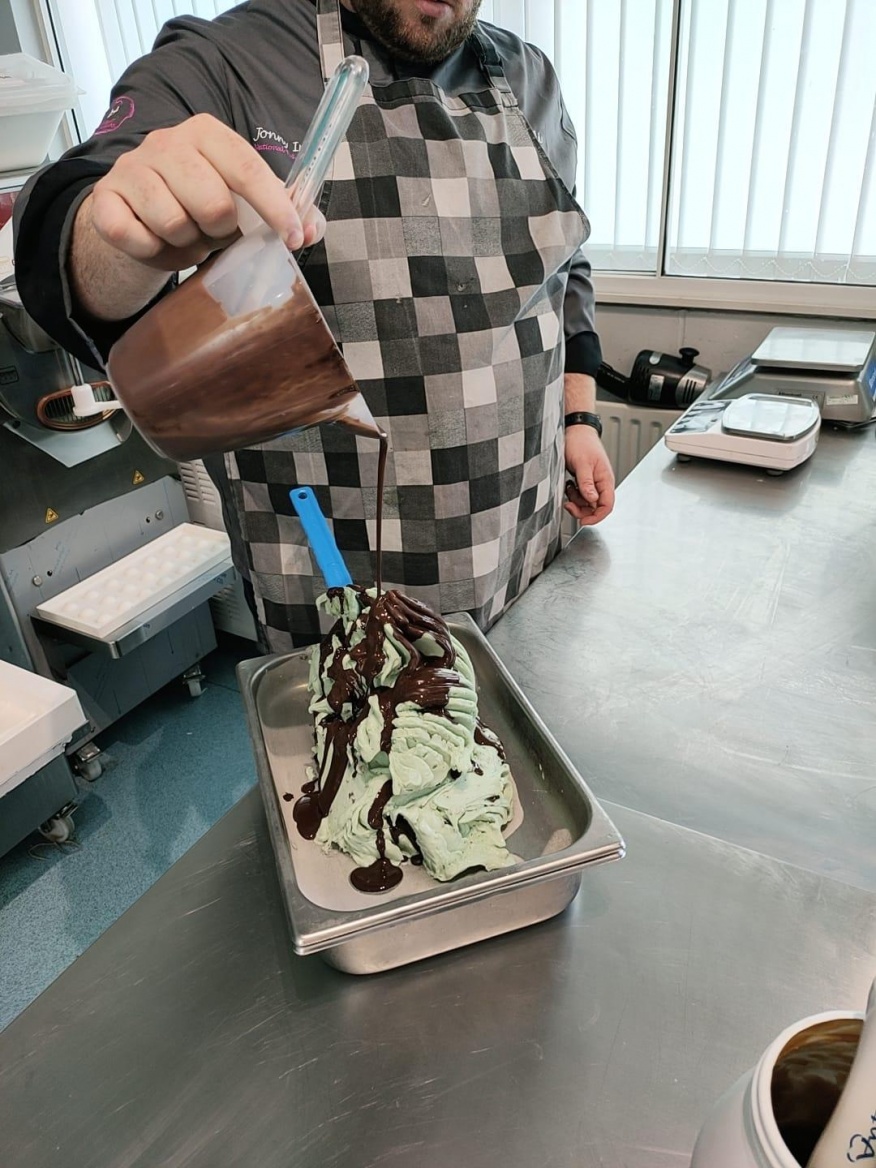 As the UK basks in the summer sun, ice cream makers nationwide are looking to incorporate those sought after flavours into their cabinet that will attract customers in their hoards. Of course, there are countless popular flavours to choose form that could grace your cabinet, but a must for any ice cream maker will be the iconic mint choc chip.
Popular with both children and adults alike, the refreshing taste of mint choc chip ice cream makes it solid choice year-round; but particularly in the warm summer months, it is a must-have. In fact, mint ice cream gained popularity when it became the winning choice in a competition to find the perfect flavour for Princess Anne's wedding to Mark Philips.
Which recipe should you choose?
There are many different variations of this classic flavour that you could choose to produce, in a wide variety of shades; whilst some go for more pastel colours, others opt for the more traditional vibrant green colour.
Whilst in the past the eye-catching green was achieved using azo colours, in recent years the use of these dyes has come with a safety warning, and therefore natural alternatives have been developed to replicate this bright, bold colour.
As you can see below, you can achieve a range of greens by simply switching out your green mint paste, all creating that delicious mint flavour. This month we also have the brand new 'Gelpro Green Mint Traditional' arriving in stock to add to our broad range of available pastes.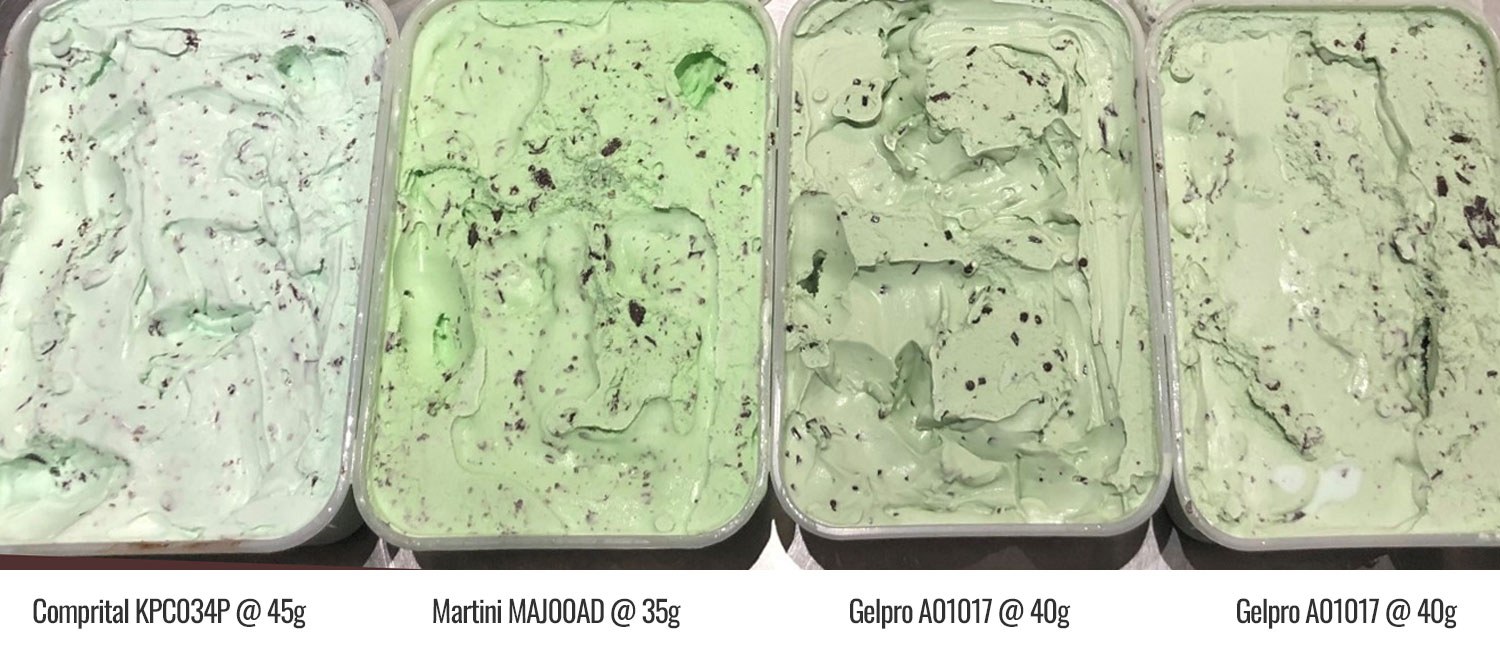 Once you have your chosen mint flavour, now it's time to decide on that all-important chocolate. Chocolate chips are, of course, very traditional (not to mention delicious) in a UK mint chocolate ice cream; but you may choose the Italian way, which would use Stracciatella, giving you a far stronger chocolate flavour, which could help to keep costs down.

And what about your cone?
Whilst we may be biased, we here at Antonelli believe there is no better cone accompaniment to a mint choc chip ice cream than a sugar cone. With a thicker top edge, sugar cones give you that much needed strength for your ice cream, reducing breakage and ultimately saving you money.
Aptly named, Sugaco®, Antonelli's most popular sugar cone is hugely popular amongst our customers. For double scoop portions we'd recommend the 'Tall Sugar Cone' or even the 'Double Sugar Cone'. All are baked in our Manchester bakery to ensure we offer customers the most sustainable supply chain for their ingredients.
Click here to place your perfect mint choc chip order today!