Sugar cones are loved by many, and it was Antonelli who introduced sugar cone production to the UK back in the 1960's. Back then they were the new high quality rolled cones developed in America made to a recipe mainly of wheat flour and sugar. The popularity of sugar cones grew as consumers realised their superior taste. Several companies developed wrapped products where the sugar cone was sprayed with chocolate on the inside then filled with ice cream, the whole thing being wrapped in a foil sleeve (sadly there is not so much chocolate in them these days). Today Antonelli remain the only UK manufacturers producing these fresh and crisp cones as part of a wide range of rolled cones of many sizes. Over the years additional options have been added to the range to make sugar cones an inclusive product available to all, with organic, gluten free, sample and Mini Twist® sugar cones amongst the range, there is something for everyone. Antonelli Sugar Cones as you will see from our fold-out selection guide in our cones brochure, are a smaller size than most of the Smoothy® and Standard Waffle cones.
What makes Sugar Cones different from Wafer Cones & Waffle Cones?
Sugar cones have the appeal of being more substantial and tasty than the traditional wafer cone. With their flat rimmed top they are stronger than natural topped waffle and Smoothy® cones. This flat top, makes the sugar cones look less "hand-made", but having the extra strength makes them ideal for foodservice where individual boxes are subject to more handling. Although the engraved pattern on a sugar cone is smaller than that of a waffle cone, the recipes are very similar, both being sweet and crisp. Antonelli sugar cones are shorter than most of the Smoothy® and waffle cones which means that those with smaller appetites are not faced with too large a biscuit with their ice cream. If you wish to serve a very modest portion half the normal size, the Mini Twist® has all the advantages of strength and taste, it's simply a mini version of Mum & Dad's cone, making it the perfect toddler treat.
Sugar Cones appeal to our customers who take their ice cream out and about particularly those who sell from bikes, as they are compact so take up less space and also more robust so less likely to become damaged when moving about from site to site. The good thing about the Sugaco® sugar cone - the largest Antonelli sugar cone, is that whilst being relatively small it still holds a good scoop of ice cream, so providing a serving that looks very full; value for money is always high on the consumer's wants list.
The other point we should highlight about Antonelli cones is that they taste delicious just on their own. The Sugaco® is a light bake cone with similar flavours to a rich tea biscuit, whereas the Twist® has a higher bake and tastes more like a digestive. With the Antonelli heritage of biscuit making it is really no wonder that our cones are good enough to eat on their own, in fact it has often been quoted;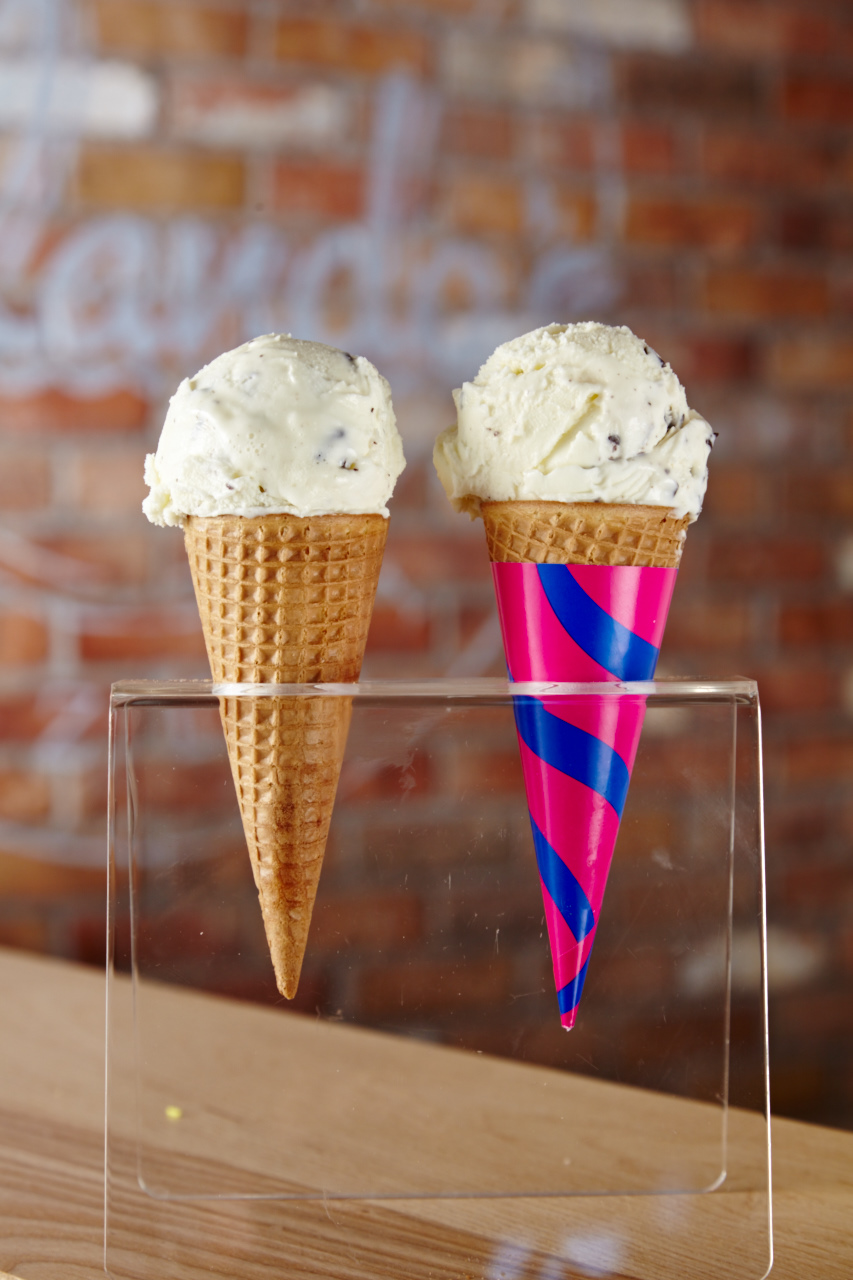 "Only a cone that is good enough to eat on its own is good enough to serve my ice cream on."
You will find that whatever flavour gelato or ice cream you serve, it will taste all the better when served with an Antonelli cone, the "Cones for the Connoisseur" since 1912.
Many of our customers also purchase sugar cones with sleeves which adds an extra quality and hygiene factor to your serving. For more information about all our sugar cones and options to serve your cones in sleeves, speak to your Antonelli Sales Manager or see more in our Cones Brochure or click here. Alternatively you can call us on 0843 515 1912.
Read more about waffle and sugar cones here