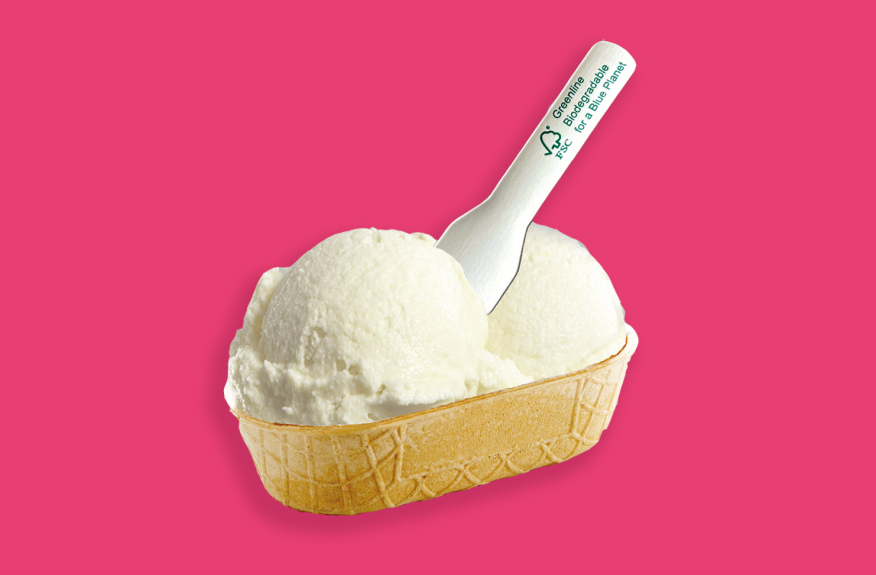 As we become more environmentally conscious, governments and organisations worldwide are taking significant steps to reduce plastic waste. In October 2023, a ban on a range of single-use plastics, including single-use plastic plates, trays, bowls, cutlery, balloon sticks, and certain types of polystyrene containers, will come into effect.
This ban is a call for the entire ice cream industry to adopt more sustainable practices overall, considering environmentally friendly alternatives at every step. This transformation can lead to positive changes in the industry's ecological footprint. Consumers are increasingly mindful of the brands they support, and embracing sustainability can help businesses foster a loyal customer base.
Manufacturers will need to explore alternative packaging options that are eco-friendly, durable, and capable of preserving quality. This change presents an opportunity for creative designs that align with sustainability values. Plastic spoons, lids, and tubs have long been convenient solutions for eating ice cream on-the-go. Without them, ice cream sellers will need to find practical and sustainable alternatives.
At Antonelli, we are already ahead of the curve, having launched our GREENLINE range, compostable spoons and tubs made from FSC sustainable paper, back in 2021. The range has been incredibly popular and with the incoming ban on single-use plastics, we expect it to become even more so.
Of course, it is not just compostable tubs and spoons that sellers can offer as an eco-friendly alternative. There is also our delicious flat-based selection, edible 'Antonelli Boat' made from wafer that are a fabulous twist on the traditional ice cream cone – 'tummy-fill not landfill'.
While the ban on single-use plastics poses significant challenges for the ice cream industry, it also opens doors to a more sustainable and innovative future. As long-standing suppliers to the industry, it is our responsibility to prioritise sustainability and celebrate the delicious treats that leave both our tastebuds and our planet satisfied.
Antonelli will shortly have in stock some low cost paper forks and knives in order to support our customers' wider food enterprises. If there is an item you would like us to supply to you, let us know. We have suppliers who have a wide range of fully compostable paper-based single use cutlery and crockery.
We can made a difference to our planet with every scoop. Get in touch with the Antonelli team if you would like to learn more about our compostable range.