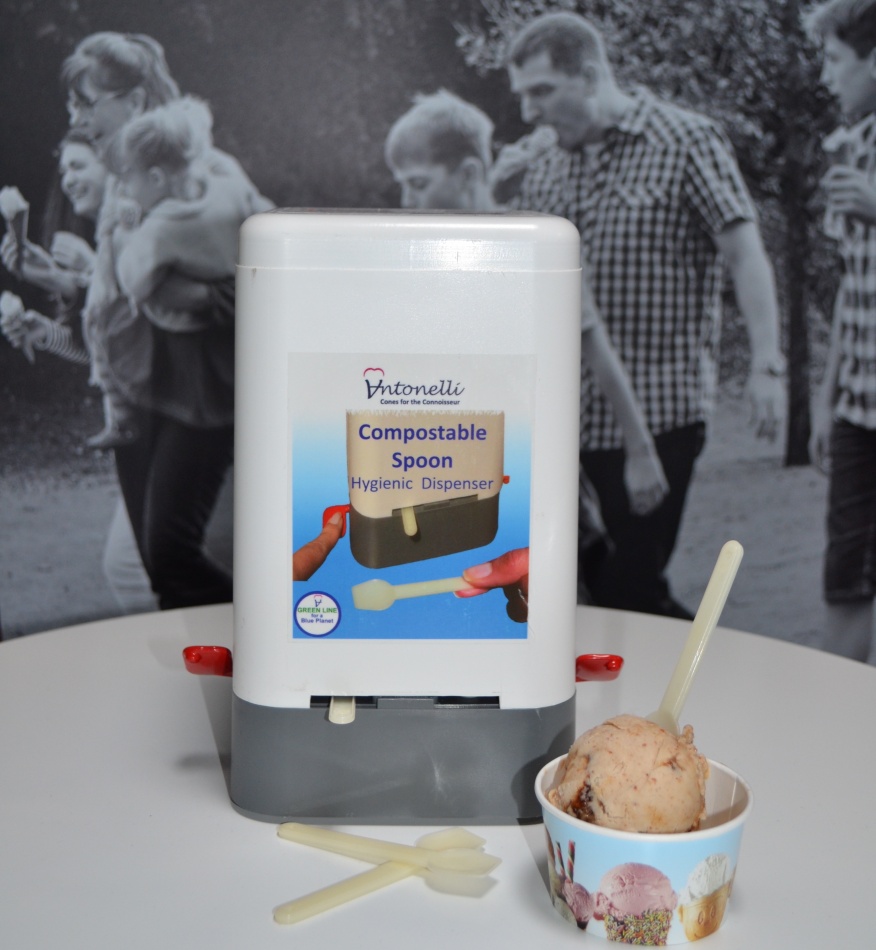 Of course a cone can make a spoon redundant - it means less cost to your pocket and the planet. Maybe as cone manufacturers we are bound to endorse the purchase of ice cream cones, but are you aware of the difference in the ice cream taste experience when eaten from a cone rather than a spoon?…
Did you know that Ice Cream tastes better when licked on a cone? Here is the science:
You taste more when food is warmer
Your taste buds are all over the tongue. Hence when you lick your gelato from a cone you deliver a more melted film of that lovely flavour right onto the place where the brains taste receptors are. It is as simple as that.
However, there are those that want a spoon and if you serve a tub you have to give a spoon. Let's look at the choices. According to https://www.onegreenplanet.org/ there are six million tonnes a year of plastic cutlery discarded, of which 85% is not recycled. We do stock mixed colour plastic spoons but encourage the use of the alternatives. Such as our Compostable PLA mixed colour spoons. Antonelli has them in stock for you, the sooner we all use this material, the faster the collection and processing of compostable material will be delivered nationally. As composting needs bugs to work, food contamination is a positive. Whereas to recycle plastic, food is a further cost which mostly makes the plastic uneconomical to recycle.
It was in 2017 that Antonelli introduced the Greenline Spoon Dispensers with their compostable PLA Spoons that load straight in. The dispenser enables the customer, at the touch of the red button, to release one spoon by the handle tip, thus reducing the risk of gelato contamination. You will have seen them at our cabinets at all exhibitions 2018/19/20. Many amusement parks now have them, once you have one the pressure is on others to follow your hygienic & sustainable lead, plus they are cool and on trend and you shouldn't underestimate the value of that.
Demand has grown steadily for our Greenline range fuelled by programs such as Blue Planet. We foresee another sharp rise in demand as consumers seek less risk of viral contamination when eating out and about as well as more care for our planet.
Other items available from Antonelli in our GREENLINE for a Blue Planet range are take home packs, edible spoons, wood ash spoons, stainless steel spoons, paper straws, stock design compostable tubs, personalised compostable tubs, plain white compostable tubs, edible Antonelli boats. Many assume that price is a barrier to saving the planet, but you might be surprised to know that some of these products only cost as little as 2p each - what should be financial cost of sustainability? Maybe at this time of change it is time to see what customers will pay? Perhaps you will sell more product at more profit by spending more and charging more?