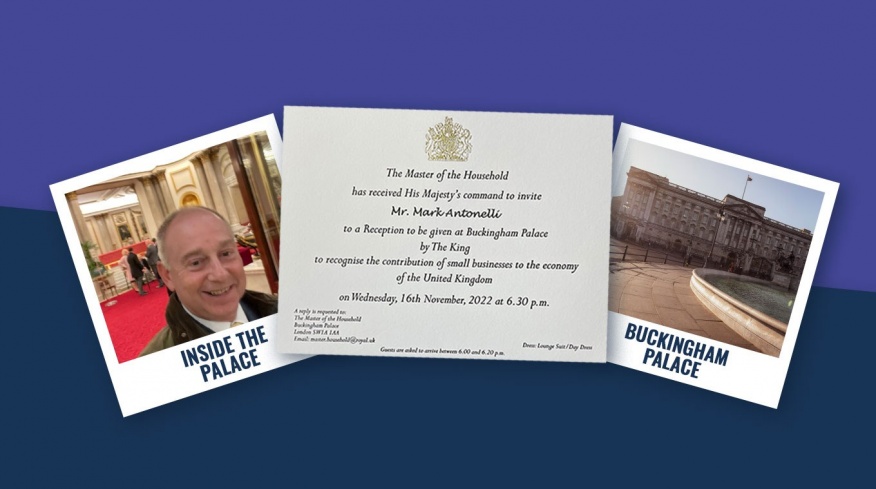 What a way to end what has been an outstanding year for the Antonelli team as our very own Mark Antonelli was invited to Buckingham Palace by King Charles to celebrate small business' contribution to the UK economy.
Nominated by the Food and Drink Federation, Antonelli were invited to represent businesses in the North of England within the food industry.
The reception itself was held in the opulent Picture Gallery of Buckingham Palace, where King Charles was supported by his brother, the Earl of Wessex, the Duke of Gloucester and The Duke of Kent during the evening.
Of course, in true British style, it was raining on the night, but that did little to dampen the spirits of all attendees from a whole range of industries, who eagerly discussed how they ensured their business remained in operation during the COVID-19 pandemic and better placed for the future.
Notable attendees included Dragons' Den star, Peter Jones, as well as Business Secretary, Grant Shapps who praised the King's 'convening power' that hugely benefits businesses in the UK.
Speaking of the event, Mark Antonelli has said:
"It was a privilege to have been invited to such a prestigious event and a wonderful opportunity to meet so many fellow business owners.
I met many interesting people who all had a story to tell; Andrew, a second-generation oyster exporter from Northern Ireland, Claire, a drinks company owner from the North East, and Tim, a fifth-generation agricultural engineering supply company owner, as well as representatives from data and energy companies from Wales and Yorkshire.
Of course, having been in business for 110 years, the Antonelli business has been through its fair share of economic challenges, and therefore to have been recognised for our dedication to both our team and clients during the pandemic means a great deal. I did, for a moment, consider asking the King what his favourite ice cream was…I'll leave that for the next time we meet."