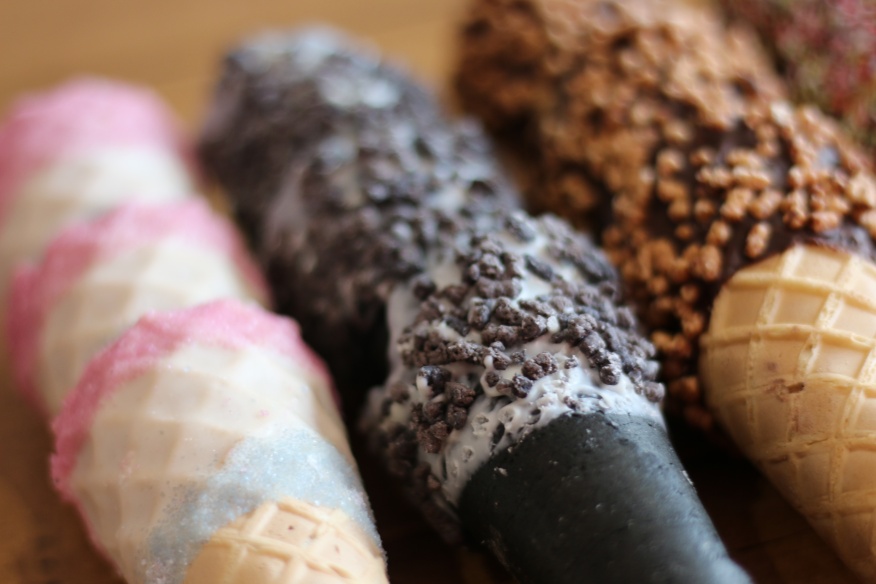 Spring is very much on its way, bringing with it warmer weather and, of course, a marked increase in demand for ice cream amongst consumers.
With the industry experiencing a tremendous bounce back following the challenges of the COVID-19 pandemic and Brexit, supply chains are gearing up for significant increases in ingredient requirements. Here's what we've done to ensure supply chain efficiency this spring and into summer:
Pricing
We predicted last year that we would see a sustained increase in the value of GBP against the Euro post-Brexit, and this is proving to be correct. As a result of this, the Antonelli management team took the decision to lessen the planned increase of imported products, this ensures that we are able to keep ingredient and packaging costs to customers lower than they would have been. Forecasts are showing that the Euro will continue to weaken in the coming months, making our modest price increase much more accurate.
We must also talk about the tragedy that is the war in Ukraine. If you can recall the start of the COVID-19 pandemic, when it was very much up in the air as to when it may come to an end, now we are in the same position with the Ukraine war. We expect to see continued shortages with some products and a corresponding rise in cost; in some instances raw materials will need be replaced due to their absence, such as Sunflower oil. Whilst we hope an easement will come soon, unfortunately costs will certainly be passed down the supply chain. This is something that will impact the industry as a whole rather than individual businesses, therefore no business is in a less-competitive position than another, baring those with better stock levels pre-increase.
Bakery
Of course, our delicious waffle cones will be in particularly high demand over the next few months, so our bakery is working at its full production capacity. And with demand predicted to be even higher than 2021, our warehouses are stocked a remarkable 30% more to ensure we meet demand from clients.
Stock levels
Not only are our warehouses stocked full of our iconic waffle cones, but ingredients and packaging stock levels have also been increased. However, despite prudent businesses throughout the supply chain boosting their stock levels and production planning, the war in Ukraine has resulted in widespread shortages and therefore price increases. Last year there was a degree of rationing to preserve availability to all, unfortunately this will likely need to happen if the war in Ukraine continues. Although the Antonelli team booked much earlier than usual, it is taking longer than expected to have a few lines produced, so we ask that you please bear with us if there is a delay for the odd product.
Food raw materials
We have been closely monitoring the supply of raw ingredients since January; this, as well as shortage of staff, has impacted supply of raw ingredients. There is a long way to go before materials reach pre-pandemic levels, we expect that grower's supply will more closely match processor demand but it will not happen until the end of 2022 at the earliest. Additionally, the great unknown is how long will the war continue, and how long economic recovery will take.
Being the only UK manufacturer of waffle cones for sure we are in the strongest position to look after UK customers, we have planned for the worst and hope for the best.
With a heatwave on its way according to the Met Office and staycations on the rise, the summer months are set to be an exciting and busy time for ice cream businesses throughout the UK, despite the challenges that we will most certainly face over the coming months!
Have some questions about our products? Contact the Antonelli team today.