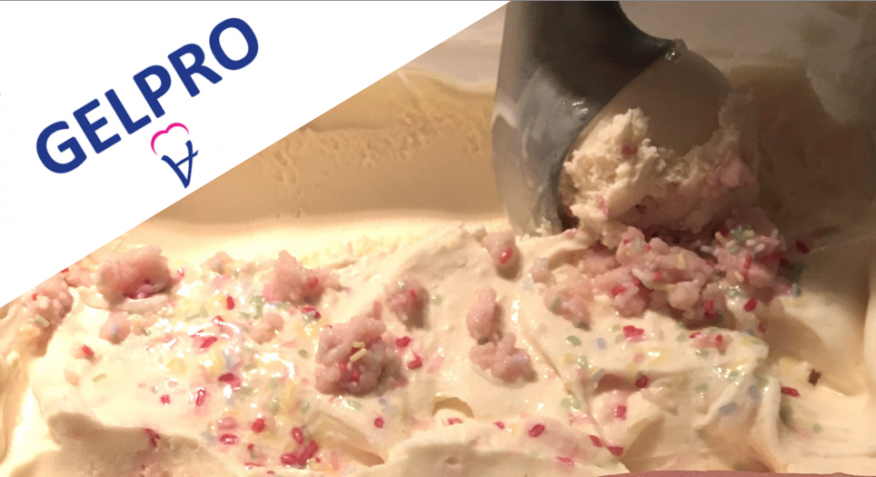 As many of you will be aware, earlier this year we introduced a new range of ice cream ingredients and gelato flavours. The Antonelli GELPRO range includes pastes, ripples and stabilisers created with Italian passion, but specifically designed for the UK market. Since the launch of these ice cream and gelato products in February, we have had chance to do some further experimentation with GELPRO flavour combinations and ingredients mixes. Our very own Gelato Jonny has been very busy in the Antonelli Gelato Academy ever since he came back from furlough. There is only one thing he likes better in his job than creating new recipes and that's creating new recipes with customers. If you would like Jonny to help you with some new flavours or just to develop some of your existing recipes then do get in touch through our ice cream training website. In the meantime we thought we would share some of these new gelato flavours with you…

Let us know which of these you decide to try and which become your favourites:
This gelato will make you think of a beautiful tasting fresh sponge cake. We make this using our Custard Cream paste, with Lush White Chocolate, Candy Floss Paste and 100s & 1000s to finish off. This is a great option for birthdays and goes well as an accompaniment to other homemade cakes.
Cherry & White Choc Shortbread
If you are fan of cherry you will love this gelato made using our Cherry Paste with Lush White Chocolate and shortbread crumb.
This might not be what you expect, but think about traditional UK sandwich biscuits - the classics of Custard Cream and Bourbon - close your eyes and enjoy the nostalgia. Using again the Custard Cream paste rippled with Lush Bourbon Biscuit.
This may sound like stating the obvious but it really does taste like Ferrero Rocher which is partly down to the texture brought in with the ripple of Lush Ambassadore - chocolate, wafer and hazelnut, which combines smoothly with the Gianduja Paste. You will be 'really spoiling' your customers with this one!
You might be thinking - I have been making Jaffa Cake gelato for years, but you still might like to try this version which really is delicious. We make this using our Custard Cream paste, rippled with Orange and Stracciatella.
Another familiar traditional UK biscuit - always a family favourite. Again this uses our ever versatile and popular Custard Cream paste rippled with Strawberry and shortbread biscuit crumb.
If you are looking for a different twist on your chocolate gelato you could try using our White Chocolate Paste mixed with Gianduja Paste and rippled with Lush Hazelnut and Lush White Chocolate producing that unmistakably creamy texture and flavour that you would associate with a Kinder Bueno chocolate bar.
Have you tried the latest flavour of Malteser? If you like mint chocolate you will love this gelato. The Mint Malteser is a bit like After Eight meets Horlicks and it works. All you need is Miss Malty Paste mixed with Mint Paste, rippled with Milk Chocolate Mini Crispy Balls, Stracciatella Fondente and honeycomb.
If you have used an Amarena Cherry ripple before then you will know how good it is, just ripple this through our White Chocolate Paste for a classy fruity creamy favourite.
As you will have noticed there is a lot of overlap with the GELPRO gelato pastes and ingredients used in these recipes which means you can make many flavours with just a few pastes. If you try nothing else why not add a Custard Cream Paste and White Chocolate Paste to your next order?
However if you would like further information or advice do contact your Business Relationship Manager or Contact Us.