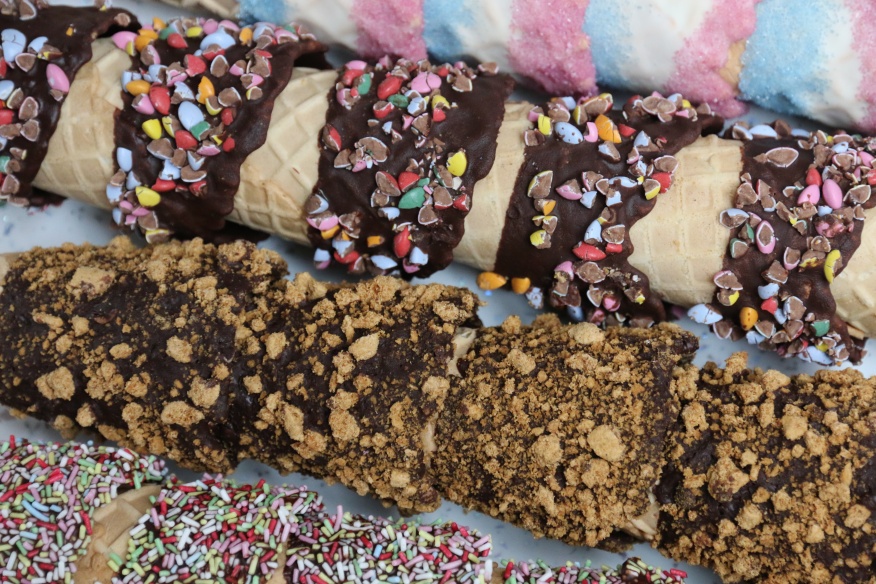 The past few years have presented a number of challenges and 2023 is set to be no different. With the cost of living crisis still ongoing we are all looking at ways to keep costs to a minimum. Saving costs goes much further than reducing your overhead electricity; in fact, there are many opportunities for those in the ice cream industry to save, we take a look below at just some of these….
Reduce waste
How often do you incorporate wonderfully seasonal flavours into your cabinet, but are left with an abundance of ingredients? This is a particular issue following the festive period, with many ingredients such as cinnamon, fig, whisky or custard left over that you may otherwise throw away. Why not reinvent these flavours for your New Year cabinet? Take a look at our recent article on nifty, thrifty flavours here.
Buy bulk
Whilst buying in bulk is more costly in the short term, long term it could save you a significant amount of money. Here at Antonelli, we operate an Order Value Discount structure and therefore if you're looking to save money and have the appropriate amount of space and cash flow, this option is there for you.
Cone size
It's something so simple yet so effective, but reducing the size of cone you give to customers can significantly cut your costs. The differences in size are imperceptible, meaning your customers won't know they are receiving a smaller cone (and therefore a smaller portion), allowing you to make your products go further by reducing over-portioning. Which cone for which? Swap your Torino to Atina, Medium to Verona, and Teddy Top to Cheeky Monkey® if you're looking to save!
Consider a base change
We'll let you in on a secret, we have been changing up out customer's bases for the past decade, but it has been particularly requested since 2020. Commonly, a similar 50g base can be £5/kg cheaper, without changing the quality of your product. Ultimately this can save you thousands each year. Not sure what base to change to? Get in touch with our team today.
Reduce low margin flavours
Thinking strategically about your flavours year-round is crucial. For example, warmer months won't necessarily see people craving products loaded with nuts; consumers may instead seek a more attractive display of Stracciatella, mint or raspberry ripple where your cost is less. Choosing your flavours wisely will ultimately increase the % sales of the higher margin pans.
Are you looking for further tips and tricks on cost savings for your ice cream cabinet? Speak to the experts at Antonelli today!