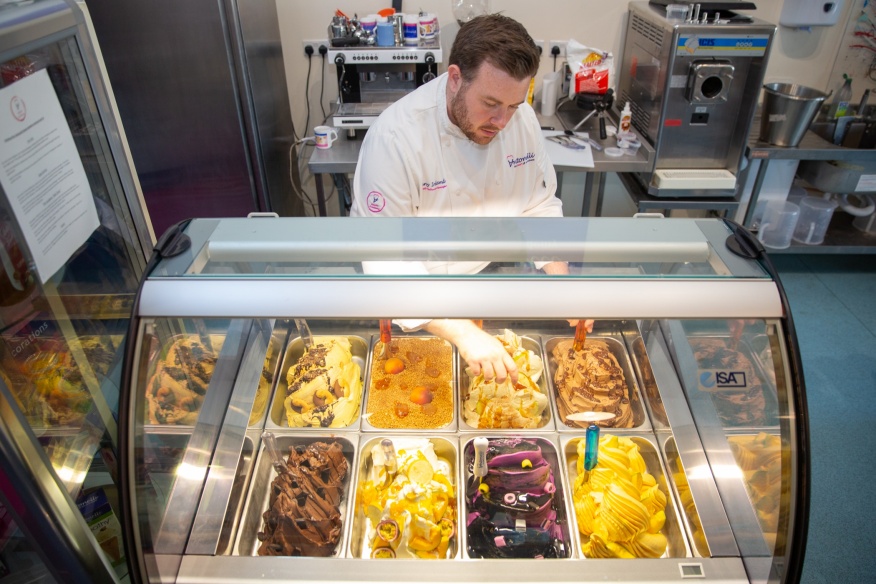 Over two years have passed since the UK experienced its first lockdown, setting in motion a whole host of changes worldwide, both on a personal and professional basis. Of course, uncertainty was one of the main themes of the COVID-19 pandemic; as an entirely unprecedented event, we knew very little of what this would mean on both a short-term and long-term basis, particularly in the business world.
For Antonelli, and indeed the ice cream industry as a whole, we had a whole host of challenges to contend with. From reduced orders due to reduced demand as the majority of the population were required to limit outdoor recreation, to supply chain issues, not only due to lockdowns but surging COVID cases causing staff shortages.
To support our customers during the pandemic we reduced the order threshold that was required to gain discounted rates on our products. This enabled customers to order smaller quantities and still receive a great price; extremely helpful to customers due to the unpredictable nature of consumer sales during this time, which meant they needed to keep stock levels lower. For some clients who found themselves flourishing during this time and therefore ordering more than they typically would, benefited even further from an extra 5% discount.
Sadly not all businesses found success during this time, and we had to say goodbye to some clients (some of whom were long time friends) who were forced to closure. However, many others have and continue to prosper.
We saw in 2021, and most definitely are seeing in 2022, an influx of UK holiday bookings, which obviously goes hand in hand with an increased consumer demand for delicious ice creams.
Global shortages
In our previous article, we touched upon the onset of cost rises due to global shortages. Whilst not a great deal to add at this stage as we navigate these challenges within the industry, we have found the following articles that may provide further insight into global supply chains:
For Antonelli, we want to reassure customers that we are highly stocked across all categories. Although we suspect some products may become unavailable during this year, we certainly don't envisage being short of stock across the board. Our team are working tirelessly to ensure we are able to meet increasing customer demand, and will support our clients each step of the way.