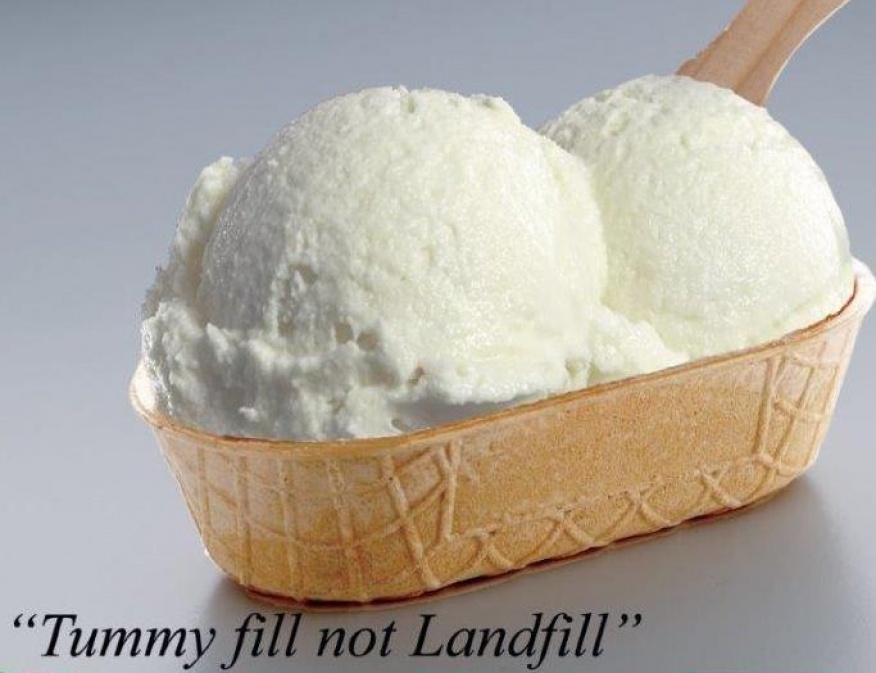 Lets not forget the environment
As a family business, our philosophy has always been to make and supply quality products with a minimum amount of wastage and the least impact on the environment. Even before we used the word 'compostable' on a regular basis or it became 'trendy' to be environmental we were talking about avoiding landfill. Hasn't a UK made waffle cone or an Antonelli Wafer Boat got to be the best way to serve ice cream without upsetting the environment? If you do drop your cone the birds will eat it and if not it will break down without leaving a trace. Or as intended, you can just eat it yourself which, as we have been saying for decades, means 'tummy fill not land fill'!
Compostable tubs
We realise that not everyone wants to buy a cone, even if it is gluten free. We have invested in a range of paper tubs to suit all demands. Did you know we have paper tubs that are compostable? If you are looking for a pure, clean image we also have plain white paper tubs without a trace of ink in sight. Alternatively we can offer a selection of branded tubs to extend your brand along the sea front, into the park or around the shopping mall. The next question is how are your customers going to eat your ice cream from the tub?
Disposables become compostable to help the environment
Before coronavirus took over the news headlines, there was already a focus on the issue of disposable plastics. You will have all seen the images showing 'islands' of accumulated plastic bottles and containers floating on otherwise idyllic oceans, or turtles with drinks can plastic loops wrapped around their necks. Whilst we might prefer not to look at these, have we thought how we can help to slow down and ultimately stop this contamination of our planet? As I write it has just been announced that plastic straws and stirrers have now been banned from being used in pubs and restaurants in England. I am sure ice cream spoons will not be far behind? Have you got a back up for when plastic spoons are also banned and you need to find a compostable alternative?
Compostable spoons as a substitute for plastic spoons
The team at Antonelli has been trying out various alternatives to plastic spoons, with some interesting results. Firstly it is not as easy as it might seem. We have tried wooden spoons but some people just don't like the sensation of wood on their tongue. There are spoons made from biscuit which have a degree of success as long as you don't eat it before you have finished your ice cream! The best option we have found is the compostable spoons made from PLA. However even these have encountered problems - the main one being that many people mistake them for being plastic, so it is important that we inform customers we are using compostable products as it may not always be obvious.
Read more on compostables, see our compostable products or call us 0161 789 4485.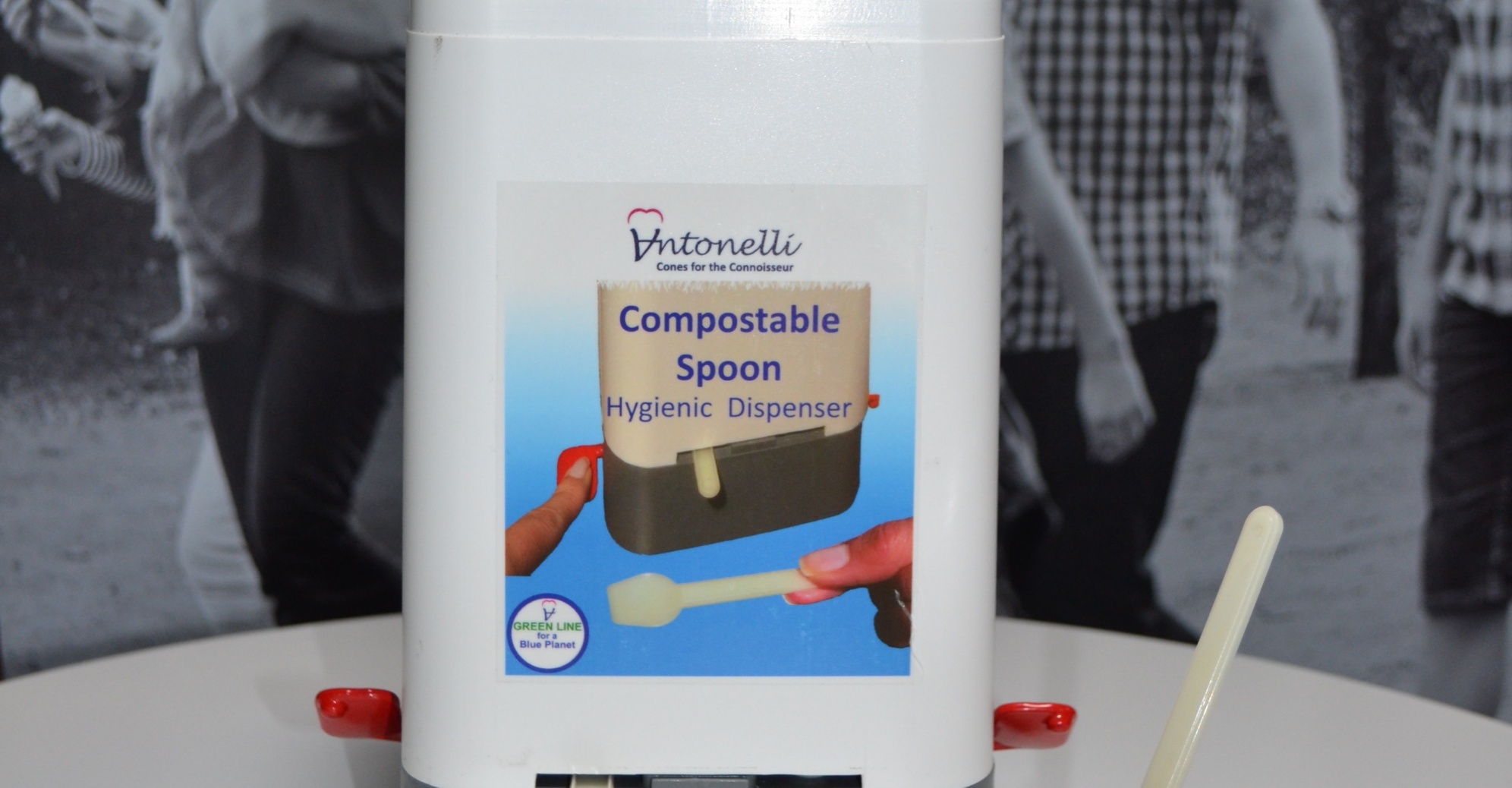 Spoon dispenser for compostable spoons